Free over 80 € for Italy. For the purchase of 6 bottles of the same wine 5% discount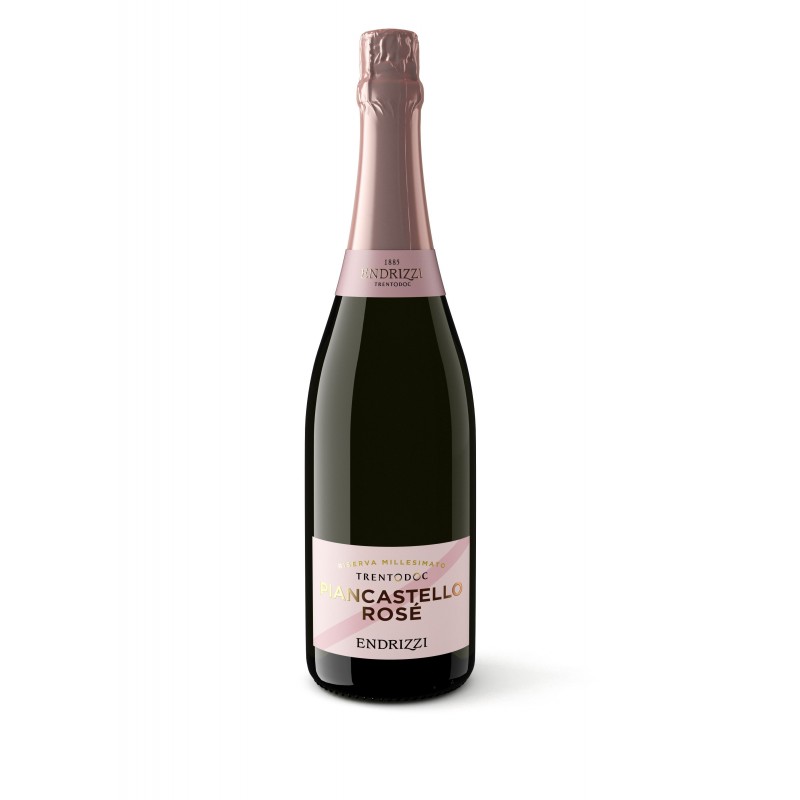  
Piancastello Rosè Trento Doc 2015 CANTINA ENDRIZZI

Title: Trento Doc
Grape variety: Pinot Noir Chardonnay
Region: Trentino
Format:0.75 l
Alcohol content:12.5%

Pale pink color, lively, fine and elegant perlage, minute and continuous. The perfume is intense, of particular finesse, with fruity, bread crust and particularly complex scents. The taste is lively and extremely personal

The first fermentation is carried out for part of the wine in barrique and part in steel. The method used for the refermentation in the bottle is the classic one provided by Trentodoc. The aging on the lees lasts at least 48 months in order to obtain an otherwise unattainable elegance. The "dosage" is minimal, in order not to alter the characteristics naturally conferred by very favorable environmental factors, by time and by a particularly careful craftsmanship.

Excellent aperitif and can be enjoyed throughout the meal.


cantina endrizzi producing Trentino wines since 1885. It has a long history behind it, made up of passions and men who believed in work and in the terroir. Today everything continues with the fourth generation and is represented by the great-grandson Paolo and his wife Christine.The work of Endrizzi extends all around the historic Masetto building in San Michele all Adige. an avant-garde architectural project that is very attentive to minimizing the environmental impact. The dominant note in the new part of the cellar is given by the rich technological equipment: steel modeled in many forms (tanks, stairs, technical equipment, pipes, walkways) and enhanced by spotlights in semi-dark environments (black walls and ceiling ) ensuring a unique visual emotion. The cantina endrizzi wines are all made with integrated farming practices without synthetic chemical treatments.
Data sheet
Naming

Trento Doc

Grape variety

Pinot Noir Chardonnay

Area

Trentino Piana Rotaliana

Gr. Alcoholic

12,5%

Format

0.750 l
Please login to write your review.
3 other products in the same category