Free over 80 € for Italy. For the purchase of 6 bottles of the same wine 5% discount
 
Pinot Grigio 2019 Cantina CESCONI

Title: Vineyards Dolomiti Igt
Grape variety: Pinot Grigio 100%
Region: Trentino
Format:0.75 l
Alcohol content:13%

Color from greenish yellow to golden yellow in color, with a typically fruity aroma, the taste is soft, pleasant and balanced.

The hand-picked grapes are pressed and macerated for a few hours before being pressed in the absence of oxygen and without any addition. Natural decanting takes place in the 12 hours following pressing. The must thus obtained ferments in large oak barrels with a capacity of 30 hl and in used barriques. The wine is kept in the period following fermentation in contact with its own yeast which maintains its fragrance and increases its complexity. Bottling is normally carried out at the end of the summer following the harvest.

Saltwater and freshwater fish.


CESCONI is a family business, with a great wine-growing tradition matured on the hills of Pressano in Trentino and which has its roots in history. Over the years, the CESCONI has moved with commitment to the organic conversion of all the vineyards, and more recently to the approach to biodynamics, in a path of continuous growth based on deep knowledge of the territory and on daily attention to the vineyards. Currently the vineyards extend over an area of about 20 hectares, divided between the Pressano area and the Sarca valley, and characterized by profound differences in climate and soil. Over the years Paolo CESCONI with the support of his sons Alessandro, Franco, Roberto and Lorenzo, begins the modern history of the company. Viticulture is transformed, replacing the pergola with training systems with higher planting density and production per reduced vine; the grapes are vinified using innovative techniques, which allow to preserve the aromatic integrity and guarantee the shelf life of the wines. Tradition and innovation are accompanied, in a constant search for quality, with the desire to produce wines that are an authentic expression of the territory.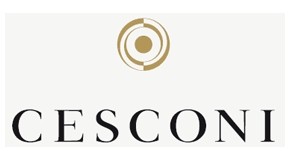 Data sheet
Naming

Vineyards Dolomiti Igt

Grape variety

Pinot Grigio 100%

Area

Trentino

Gr. Alcoholic

13%

Format

0.750 l
Please login to write your review.
3 other products in the same category