Free over 80 € for Italy. For the purchase of 6 bottles of the same wine 5% discount
 
San Lorenz Muller Th. 2019 BELLAVEDER
Title: Trentino Doc
Grape variety: Muller Thurgau 100%
Region: Trentino
Format:0.75 l
Alcohol content:12.5%

Pale straw yellow color with greenish reflections, floral aromas, with notes of sage, jasmine and white peach. Very fresh, savory and persistent taste.

White vinification with short maceration on the skins. Fermentation and aging on the fine lees in stainless steel tanks at a controlled temperature for about 6 months. Rest in the bottle for another 3-4 months.

Appetizers. Ideal for an aperitif. Oysters and seafood, Asian dishes.

.


BELLAVEDER Agricultural Company was founded in 2004 by the hand of Tranquillo Luchetta. The company located in a magnificent position dominating the Piana Rotaliana (hence the name " BELLAVEDER "), extends for about 8 hectares upstream of the town of San Michele all 'Adige, an area historically suited to the cultivation of vines. The company also owns the "Vigneto San Lorenz" located in the Valle dei Laghi in the Cavedine area at 600 meters above sea level where the grapes of Muller, Chardonnay and Pinot Nero are grown. Since 2006 the oenological management has been in the hands of Luca Gasperinatti . In 2013 the conversion to organic began which led the company to the certification of all the vineyards. The wines are typical of the terroir and are expressed with finesse, very precise intensity and respect for the grape variety from which they are born.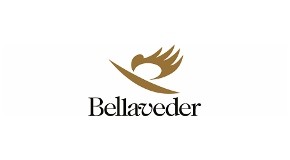 Data sheet
Awards and Honors

Top Wines Slow Food

Naming

Trentino Doc

Grape variety

Muller Thurgau 100%

Area

Trentino Piana Rotaliana

Gr. Alcoholic

12,5%

Format

0.750 l
Please login to write your review.
2 other products in the same category