Free over 80 € for Italy. For the purchase of 6 bottles of the same wine 5% discount
 
Fun #10 2018 Palazzo Lodron

Title: Igt Dolomites
Grape variety:Cabernet Sau. - Cabernet Franc - Merlot
Region: Trentino
Format:0.75 l
Alcohol content:14.5%

Ruby red color. Notes of blackberries, pepper, chocolate

Harvested by hand, second control of the grapes before the crusher. Fermentation at controlled temperature and 12 months of aging in wood.



It goes well with game, grilled and aged cheeses.


The estate PALAZZO LODRON a 500-year history. We are in Vallagarina, in the lower Trentino, and the Lodron counts settled in the area in 1456. Coming to the present day in 1990 the descendants of the counts, the Volpini de Maestri family open the house to the public, and in 2016 the cellars of PALAZZO LODRON . A small estate of about three hectares with vineyards of Cabernet Sauvignon, Cabernet Franc, Merlot and Carmenere. A vineyard where attention to natural cultivation prevails, without the use of herbicides, with organic fertilization. Three wines produced, are born from enthusiasm and dedication that starts in the vineyard with the advice of A. Morandell to arrive in the cellar where the key figure is the oenologist Walter Schullian. Wines of great quality. Absolutely to try.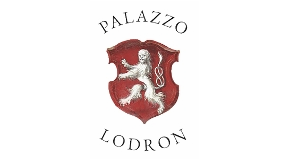 Data sheet
Naming

Vineyards Dolomiti Igt

Grape variety

Red Cuvee

Area

Trentino

Gr. Alcoholic

14,5%

Format

0.750 l
Please login to write your review.
1 other product in the same category