Free over 80 € for Italy. For the purchase of 6 bottles of the same wine 5% discount
 
Renaissance Pinot Bianco Ris. Gump Hof (2016)

Title: South Tyrol Doc
Grape variety: Pinot Bianco 100%
Region: South Tyrol
Format:0.75 l
Alcohol content:14%

Intense straw yellow color, elegant aromas of white fruit, citrus scents, and eromatic herbs on the nose. On the fine palate, perfectly balanced between freshness and softness.

After fermentation in cask, the wine ages for 12 months in wood on the coarse lees, followed by another 10 months in steel on the fine lees.

Crustaceans and seafood.


The Gump Hof estate is located in the Isarco Valley, and there are testimonies dating back to the sixteenth century, which highlight the historicity of this company. For over two centuries it has been owned by the Prackwieser family who from generation to generation have carried on the passion for viticulture. Today the estate is in the hands of Markus who in 2000 bought it from his father Johann. Markus careful winemaker and winemaker with experience, time, patience and refinement creates wines that reflect the character of the landscape, bringing out the beauty of products synonymous with guarantee and reliability. From the steep vineyards of Gump Hof located between 400 and 600 meters above sea level, favorably influenced by hot and cold currents, mainly white wines such as Sauvignon Bianco and Pinot Bianco are born, always of an excellent level. Do not forget the reds such as Schiava and Pinot Nero.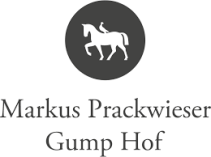 Data sheet
Awards and Honors

3 Glasses Gambero Rosso
Top Wines Slow Food

Naming

South Tyrol Doc

Grape variety

Pinot Bianco 100%

Area

South Tyrol

Gr. Alcoholic

14%

Format

0.750 l
Please login to write your review.
3 other products in the same category